Aegon UK, Family Business Plans Add £153m To 2019 Bulk Annuity Activity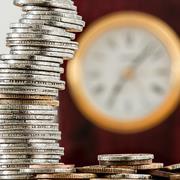 The Aegon UK Staff Retirement and Death Benefit Scheme has completed its first buy-in, a £144m (€168m) deal with Phoenix Group.
The insurance policy covers around a quarter of the uninsured pensioner liabilities, according to a statement.
Maurice Brunet, chair of the trustees, said: "This is a key milestone for the scheme being the first buy-in as part of our long-term derisking strategy.
"It helps to improve long-term security for all of our members by reducing the scheme's exposure to future investment and longevity risks."
The trustees were advised by Hymans Robertson and Burness Paull. The transaction takes Phoenix's year-to-date bulk annuity volumes to nearly £2bn.
Separately, the Carter & Parker Limited Staff Retirement Benefits Plan (1975) has struck a £9.3m deal bulk annuity deal with Canada Life, which made the winning bid in an auction process.
The pension plan is for the employees of family business Thomas B Ramsden and Co, which is more than 120 years old.
K3 Advisory, a specialist independent bulk annuity and consolidator advisory business for the UK pension market, provided advice for what it said was its first bulk annuity transaction with client H&C Consulting Actuaries.
Austen Ramsden, managing director of Thomas B Ramsden, said: "The specialist knowledge that K3 was able to provide, alongside the clear direction and diligence from H&C, has allowed us to secure pensioner members' benefits below the level at which we were funding those liabilities, which I consider to be a real result."
Adam Davis, managing director at K3 Advisory, said: "Historically, small schemes have not had access to the same resources, and therefore solutions, as their larger counterparts making their situations much more challenging."
"This transaction demonstrates the best of what K3 is about, helping a small defined benefit pension scheme to not only access the bulk annuity market, but to drive excellent pricing akin to the level big schemes achieve without compromising on best member outcomes."
2019 has been a record-breaking year for bulk annuity deals in the UK pension market pension liabilities, with some expecting £40bn worth of defined benefit liabilities to end up being insured.