Nuclear Pension Plan Hones In On £40m Bulk Annuity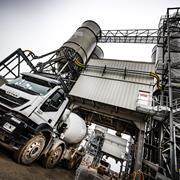 The UK's multi-employer pension plan for the nuclear decommissioning sector is looking to secure a bulk annuity for its GPS EnergySolutions section.
The defined benefit section is one of the smallest in the Combined Nuclear Pension Plan (CMPP), with no active members. As at the end of March 2018 there were three deferred members, and nine pensioners. Liabilities were valued at £40.3m (€45.9m), and the scheme had a deficit of £8.9m.
In an EU procurement notice, CMPP, which has £2.5bn of assets across all its sections, said the bulk annuity contract "should be capable of being quickly converted to a 'buyout' without seeking residual data risk cover or a need for further data cleanse work".
In an August newsletter, the pension fund indicated that it expected the GPS Energy Solutions section to be wound up "within the year".
In the tender notice it said it might seek further insurance deals for other sections in future. In the trustee's report for the year ended 31 March 2018 it had said that – with the exception of the GPS EnergySolutions section – there were no current plans to discontinue CMPP and strike a buyout deal, but it had considered the level of funding relative to the estimated costs of such a transaction.
In April 2016 ATK Energy EU, the GPS EnergySolutions section's employer, was sold to WS Atkins. EnergySolutions, the former parent company of the employer, agreed to an insurance buyout for the section's liabilities so WS Atkins would not have any related pension costs.
EnergySolutions placed $7.7m (€6.2m) into an escrow account to facilitate the buyout. Another $16m was placed into a separate escrow account "to cover the obligations of the seller", including any amount in excess of the original $7.7m.
CMPP's bulk annuity tender closes on 17 April.
Separately, the pension fund also announced it had selected Aegon as a "bundled" provider for its defined contribution sections, covering administration and investment.
Last year was a record-breaking year for the pension transfer market. According to Aon, more than £35bn of business was written, with pension schemes entering into more than £24bn of deals, double 2017 volumes. British Airways, Nortel, Rentokil and Siemens all completed annuity deals of more than £1bn during the year.
Advisers largely expect 2019 to be another strong year for the de-risking market.