Members Are Willing To Sacrifice Some Returns For ESG Investment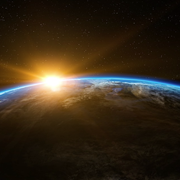 A majority of Dutch workers of over 50 would be willing to sacrifice 1% of future pension benefits if it meant their pension funds made sustainable investments, a survey by Tilburg University has found.
Researchers Johan Bonekamp and Arthur van Soest, who interviewed a group of 1,272 workers aged between 50 and 65, found that 66% responded positively to a situation in which a pension fund had already adopted an ESG approach.
Just over half (55%) of the respondents said they were willing to forgo on part of their pension if their scheme was considering introducing sustainable investment strategies.
According Bonekamp and Van Soest, the proportion that explicitly rejected the idea ranged from 26% to 31%.
The result didn't differ significantly when respondents were asked about the impact of 0.5% or 0.25% reductions in returns. Only 10% changed their minds, the researchers found.
The authors of the survey highlighted that sustainable investing did not automatically lead to lower returns "as recent studies weren't unequivocal about this".
A survey by Maastricht University in 2014 found that 70% of workers were willing to sacrifice 1% of their pension if their pension fund excluded tobacco firms and arms manufacturers from their investment universe.
Last year, the €25bn multi-sector scheme PGB found that 28% of its active members didn't want to make "sufficient returns" dependent on investments in sustainable energy.
However, last March, another member survey by the €72bn metal industry scheme PMT suggested that savers only supported ESG investment if it didn't come at the expense of returns.
Bonekamp and Van Soest's survey also found that workers with children were slightly less prepared to tolerate lower returns. In their opinion, this was remarkable, "as we expected that this group would find it important to leave the world in a better shape".
The Tilburg University researchers also found that higher educated workers were slightly more willing to pay more for sustainably invested pension assets.
Last year, the €21bn sector scheme for the retail industry (Detailhandel) found that lower educated participants were equally keen on sustainable investment than their higher educated colleagues.