£45bn LGPS Pool Appoints Quartet Of Global Equity Fund Managers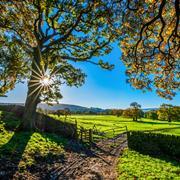 Border to Coast Pensions Partnership, an asset pool for 12 UK local authority pension funds, has appointed four managers to a global equities portfolio.
Harris Associates, Investec Asset Management, Lindsell Train, and Loomis Sayles & Company have been chosen to manage the partnership's Global Equity Alpha Fund, its second externally run pooled fund. More than 90 asset management firms bid for the mandate. 
Subject to regulatory approval, the fund is scheduled to launch later this year with more than £4.5bn (€5.1bn) in assets.
In a statement, Border to Coast said the fees it had agreed with the appointed managers were expected to be materially lower than the aggregate fees its 12 partner funds were paying on the assets being moved to the new vehicle.
One of the main reasons for the UK's local government pension schemes (LGPS) forming asset pools is to save costs. 
Rachel Elwell, CEO of Border to Coast, said: "We are delighted that we will be launching our externally managed global equity fund with such a strong line up of investment managers.
"It is a testament to the commitment of the asset management community to the LGPS that we received so many high-quality submissions."
Border to Coast's 12 local authority partner funds have £45bn in assets between them. The asset pool currently manages around £9bn of this total, across an externally-managed UK equity fund and three equity funds managed by its internal investment team.
The asset pool is planning to launch investment grade credit and multi-asset credit funds over the next 12 months. It recently gave asset managers the heads-up about these plans, with more information to be provided during a "fixed income manager day" later this month at the pool's headquarters in Leeds.
Border to Coast's 12 partner funds are the local authority pension funds for Bedfordshire, Cumbria, Durham, East Riding, Lincolnshire, Northumberland, North Yorkshire, Surrey, South Yorkshire, Teesside, Tyne and Wear and Warwickshire.