Aegon To Replace TKPI Label With Aegon AM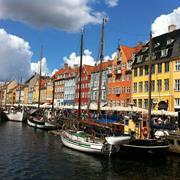 Dutch insurer Aegon said it would remove the label of its subsidiary TKP Investments and continue the activities of its subsidiary under the existing brand of Aegon Asset Management.
An Aegon spokesman, however, said the €31bn Groningen-based asset manager would remain committed to its fiduciary service provision in the Netherlands.
He added that there were no plans to move the ficuciary manager to Aegon's headquarters in The Hague.
Aegon explained that the disappearance of the brand TKPI was a consequence of the merger of its European and US operations under Bas NieuweWeme, its new chief executive officer.
The change was meant to improve both its service provision and its competitive position, it said.
Under the new structure, assets under management of Aegon AM will total €339bn.
Aegon AM only offers fiduciary advice in the Netherlands, which comprises strategic advice about investment policy as well as the selection of external managers within TKPI's investment funds, also known as the multi-manager approach.
Aegon said its strategic advisory services would be renamed as Aegon AM Fiduciary Services & Investment Solutions, and will be headed by Gerard Moerman.
The multi-manager service is to be named Aegon AM Multi-Management and will operate under Coos Luning.
Last summer, TKPI had plans to cut back on its back and middle office, including investment administration. It has been confirmed that 22 of the 31 full-time positions at the office are to disappear.
TKPI's staff comprised 110 full-time positions at 2018-end.